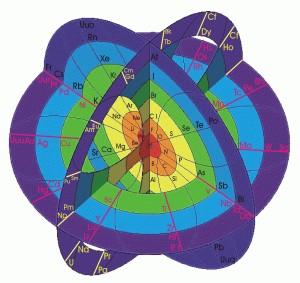 Welcome to  Gyroscopia
The world you find here is the same as the one you live within, however seen from a different perspective.
Our wish is to show how Living on Earth can be achieved in a friendly and co-operative manner, through working with our creations energetic organisation.
Dr Glen Atkinson – is an Artist who expresses through Astrology, Gardening, Homeopathy, Philosophy and Circling – he  has developed the agricultural and medical work of the turn of the 20 century Austrian philosopher, Dr Rudolf Steiner, into a rational approach of being with nature, while staying true to Dr Steiner's energetic indications.
Glen began working with Dr Steiner's indications in 1976 and has made developments in several fields.  His innovation  – The Atkinson Conjecture – Doctor of Philosophy
Hugh Lovel commented " Time after time my knowledge of biochemical  reactions has confirmed that Glen's conclusions are spot on" (1)
Glen accepts that, all the forces and activities talked of in Dr Steiner's Agriculture Course express themselves as a result of the electronic nature of creation, and that the physical Universe is big enough to be 'God' .  Online Books –  Video –  Pictures – Organisation of Life – Biodynamic Chemistry –  The Apple Periodic Table – North – Glenological Rosetta Stone – '3D Gyroscopic Periodic Table', –  gyroscopic sculpture
The homeopathic system, that arises from this study is available through BdMax ltd, in New Zealand.
Dr Steiner's agricultural indications are contained within a series of 8 lectures known as the Agriculture Course –  The Energetic Activities – Case Studies  – Clarifications,  blog 
We also maintain the 'Secular Energetic  Biodynamics' , Circler's Guild , and Lanthanides for Health groups on facebook.
Enjoy your visit , please comment or contact us with questions.
"… when we want to understand the plant, we must bring into question not only plant animal and human life, but the whole universe. For life comes from the whole universe not only the Earth. Nature is a unity and her forces are at work from all sides. He who can keep his mind open to the manifest workings of these forces will understand her. " R.S. Pg 70 1938 Agriculture.
(1) Quantum Agriculture,   pg 205 – Hugh Lovel