Glen Atkinson was born in Australia on the 21/10/54 , 11.58pm, Brisbane,  and after a joyful childhood on the coastline of Sth Queensland, he moved to New Zealand.
His investigations into the deeper aspects of life, began before he left school, with an active interest in Astrology, and Eastern philosophy beginning soon after. While studying human responses to planetary alignments, Glen imagined a similar reaction was possible in animals and plants. He begun looking into this, and upon his move to New Zealand in 1976, he began working with Weleda NZ. This is a Homeopathic pharmacy based on the work of Dr Rudolf Steiner,  where many of these cosmic relationships had already been discovered.
This was the beginning of a lifelong commitment to the study of wholistic principles inspired by the work of Dr Rudolf Steiner.   His research has culminated in a range of homeopathic healing essences, based upon the biodynamic herbal preparations, launched in 1991,  for influencing the soil and plant growth, along with all other forms of Life.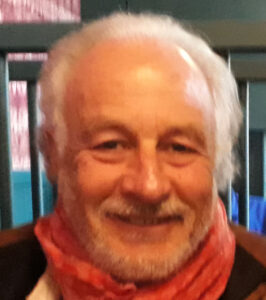 Glen has developed his research into a successful business, providing the specialist biodynamic farming products, marketed as BdMax, and presently available throughout New Zealand and Chile.
By 2001 Glen was ready to reveal the results of this extensive study and sought scientific verification of his products efficacy from New Zealands premier science provider, HortResearch. The results gained from these trials, on his revolutionary  Thermo-max, BirdScare and PhotoMax confirms, he is the facilitator of a remarkable scientific advance. Homeopathic biodynamic products not only work, but they can sometimes do tasks few other environmentally friendly products can do.
I have enjoyed this journey and the wonderful cosmic order it has revealed. If you can find something simulating, from  my scratchings of  pictures and stories, then all the more wonderful.