As part of the 'Rudolf Steiner is Jordon Peterson' story, I note this co incidence.
The present transits upon Dr Steiner's birth chart, which indicate a time of fundamental questioning and review, co-incids with this period – Sep 2019 – when JP is in Rehab for drug addiction. Obviously a time in his life fo some fundamental questioning and review.
I appreciate this is a 'wild call'. I am just observing phenomena………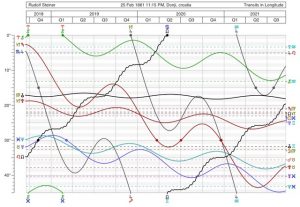 as a cross reference here is Jordon Peterson's tension chart for the same period.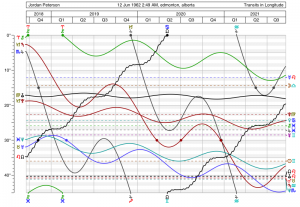 Note the Saturn North Node transit the Moon in September 2019.